The microMedic Contest Kits are designed to inspire you with some initial application ideas you may use to participate in the 2013 National microMedic Contest.  The judging criteria do not require the kit or favor a specific microcontroller.
At first look it might appear that the microMedic kit is an odd collection of hardware, yet the components in this kit can be combined to build some interesting projects. For example, the pressure sensor may be used with the handheld nebulizer or blood pressure cuff. The magnets may be used with the reed switch and Hall-effect sensor. The 4-digit seven-segment display may show heart rate from the Polar heart rate receiver. The ColorPal may read the pH test strips. 
Development Board Options
The microMedic Kits are offered in two versions, with different microcontroller development platforms:
microMedic Kit with Propeller Board of Education (#910-60000)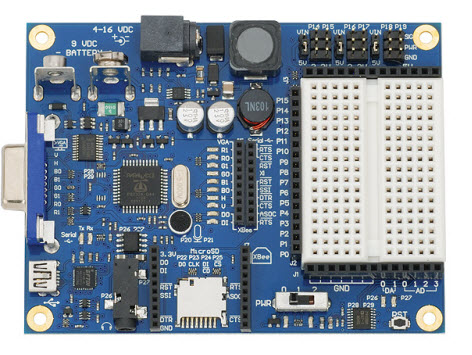 microMedic Kit with Board of Education Shield (for Arduino) (#910-60002)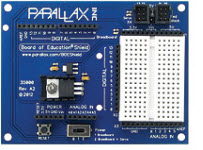 (Note that the Arduino module is not included)
Additional Kit Contents
In addition to the development platform, each kit has a the following set of sensors, accessories and components. Links are provided to documentation and example code, where available.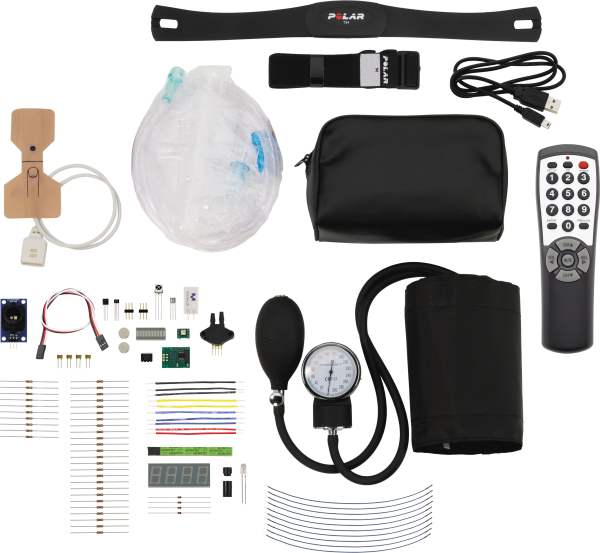 4-Directional Tilt Sensor

Polar WearLink Heart Rate Transmitter and Receiver
ColorPAL Color Sensor
10 Segment LED Bar Graph

4-Digit 7-Segment LED Display

Magnetic Reed Switch

LM358 Dual Op-Amp IC

LM34 TO92 Temperature Sensor

TSL235R-LF Light-to-Frequency Converter

Piezo Film Sensor Vibra Tab

Melexis 90217 Hall-Effect Sensor

Magnet, Round, 3/8" Diameter x 1/8" Thick
Pressure Sensor

Handheld Nebulizer

MTR Manual Blood Pressure Cuff

SpO2 Finger Sensor

Universal pH Test Paper

Siemens Urinalysis Strips
Remote Control, Universal
Infrared Receiver

Infrared Transmitter LED Assembly
Resistor, 10 kΩ, 5%, 1/4W (Qty 10)

Resistor, 220 Ω, 5%, 1/4W (Qty 25)

Capacitor, 0.1µF mono radial (Qty 4)
3-pin Male/Male Single-Row Header

3.3 V Zener Diode

3-pin Power-Signal-Ground Extension Cable, 12"
Jumper Wires, Female/Male, 10-pack
(#800-00037, not sold separately)