PlayRobot corporation of Taiwan offers Parallax Certified Professional (PCP) courses for the BASIC Stamp 2 and BOE Shield-Bot for Arduino.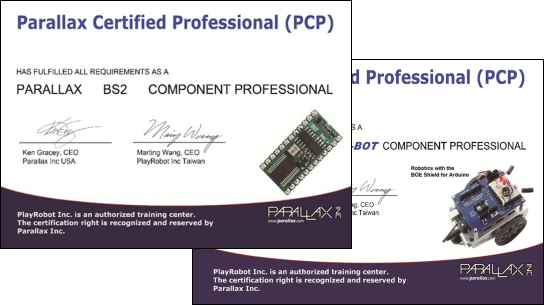 Offerings include:
PCP Exam Prep Seminars for higher education instructor and professors
Parallax Certified Professional Examinations
PCP Robotics Contests using the Boe-Bot robot and BOE Shield-Bot for Arduino
Courses, Exams, and Contests are held at universities in Taiwan. For more information and course schedule visit PlayRobot.com.