What's a Propeller? What's the Propeller Board of Education?
It's a multicore microcontroller: 8 tiny processors in one chip, that can work independently or together. Read all about it in the Propeller Q & A. The Propeller Board of Education is a development board that makes it easy to connect power, electronic components and peripheral devices to the Propeller chip: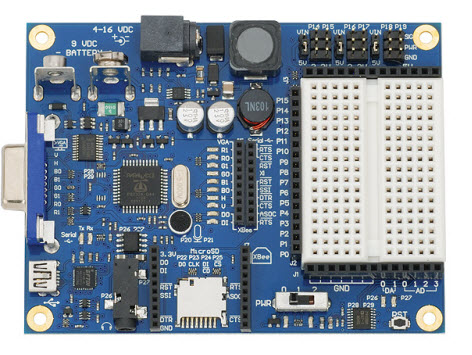 8 onboard LED lights
Microphone
Stereo output jack
XBee Digital RF module socket
MicroSD card socket
VGA video output port
Six 3-pin servo ports
Analog to Digital Converter
Solderless breadboard
...plus access to 16 Propeller I/O pins
The Propeller Board of Education is a great tool for learning microntroller programming, exploring electronics, controlling an embedded system, or prototyping your own invention. It's named after the original BASIC Stamp-based Board of Education (abbreviated BOE), which has been used in high schools and colleges for many years. For complete details about the boards features, and to download the official product documentation PDF, visit the Propeller Board of Education page at the Parallax Inc. store site: www.parallax.com/propellerboe.
---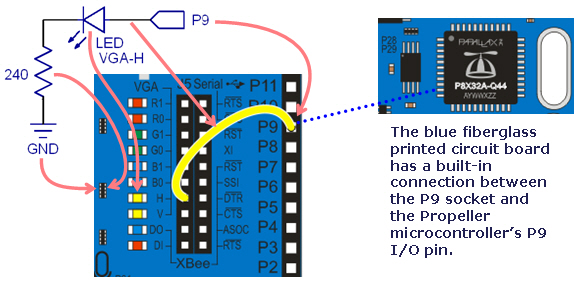 Clear graphics and checklist instructions make it easy to learn your way around the Propeller Board of Education. This step-by-step tutorial covers software and hardware setup and beginner-friendly Spin programming. Mastering input/output basics — LEDs, pushbuttons, and voltage monitoring — gets you ready for designing your own projects.
---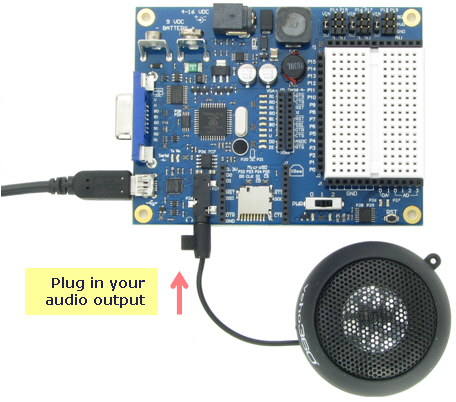 This is the home for projects that show you how to use of the Propeller BOE's many peripherals.
---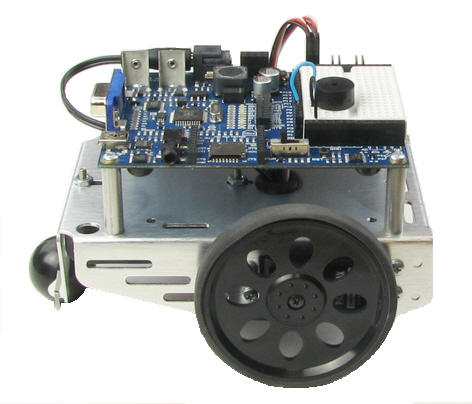 Follow this tutorial to put the Propeller Board of Education robot on the classic Boe-Bot chassis, and learn basic navigation with Spin programming.
---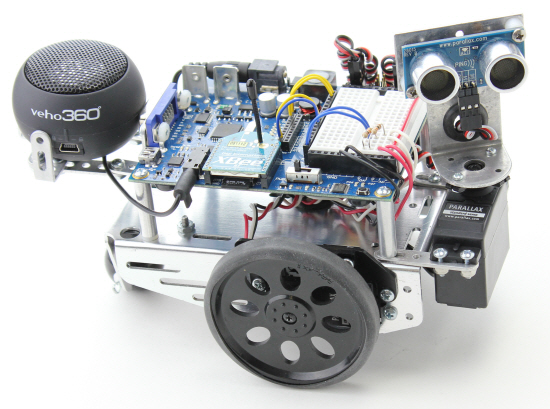 Create your own wireless robot that plays music while navigating with the Ping))) Ultrasonic Distance Sensor. Or, create a whole fleet that can play music synchronously! This Propeller project contains all the parts listing, code and instructions to show you exactly how.