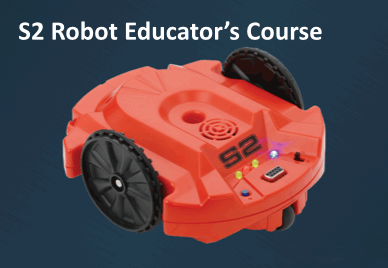 The S2 Robot Educator's Courses train teachers how to use the S2 robot in their classrooms. For those of you who may not have access to one of our S2 courses, this download will provide you with the same learning material and instruction presentations that course attendees would see. Try out any or all of the full demo programs provided, while you learn how to get started with the GUI programming interface and SPIN programming.

Download Contents:
Introductory PDF presentation to an S2 Educator's Course
S2 GUI-to-Spin Lesson/Presentation PDF
20+ Demo Programs; including Line Following, Light Detection, and more!