Level: Intermediate
Hours to Complete: 1-2
Skills Required: Soldering, SPIN Programming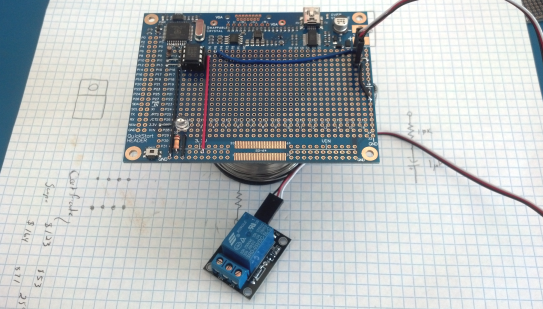 This project is an automatic Christmas Light Controller for turning on outside lights on your patio/porch. It controls your lights via a relay board.

It turns on the lights automatically at dusk and can optionally flash them at some temperature of your choosing. When the temperature reaches that preset value the lights would begin to blink automatically.

This can be useful to indicate freezing weather and slippery conditions on your sidewalk or steps, or just as a fun little addition to your holiday display. The lights are automatically turned off at dawn by the control device.
What's Needed:
(1) Propeller Project Idea Pack (#910-32810)
(1) 100K, 1/4W, 5% resistor (#150-01040)
(1) LM2940-5 Regulator (Optional, #601-00506)
(1) 22 µF Electrolytic Capacitor (Radial Lead) (Optional, #200-02240)
(1) 3-Pin Single Row Header (Optional, but recommended, #451-00303)
(1) 14" 3-Wire F/F Extension Cable (Optional, but recommended, #805-00002)