It's tempting to dive right into robot navigation. We understand! But, as with any vehicle, it's wise to get familiar with the controls before attempting to drive.
In this section you will:
Take a look at some of the Propeller Activity Board WX features
Connect the servos to the board
Take a closer look at the power switch and breadboard
Try blinking the built-in light-emitting diodes
Add a piezo speaker to your board and make it beep
---
Know your Board
Find these features on your own Propeller Activity Board WX. You will be using most of these shortly!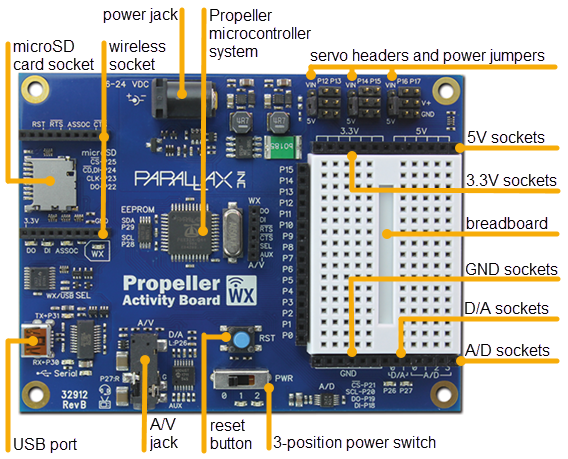 If you want to learn more, read the product guide: