Looking for Propeller C tutorials that are compatible with the previous versions of SimpleIDE and the Learn folder? Download the older versions of our Propller C tutorials as html archives here.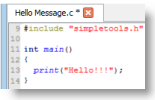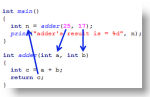 Archived on 2017.01.18
Learn Folder Update 2014.11.07
Used for up to and including SimpleIDE 1.02
Not compatible with BlocklyProp Programming Tool
---
Archived on 2014.02.13
Learn Folder Update 2013.11.01
Last used as an update to SimpleIDE 0-9-45.
---
Archived on 2013.08.08
The above tutorials are compatible with the following version of the Learn folder and SimpleIDE:
---