Put the safety glasses on immediately! The Gripper has small parts, including a torsion spring which may be inadvertently released during assembly.
Unplug and temporarily remove the robot's battery pack.
Using a 4-40 ⅜" panhead screw and a 4-40 Nylon lock nut, attach the Universal "L" bracket to the back left side of the robot chassis as shown here.
Replace the battery pack when finished.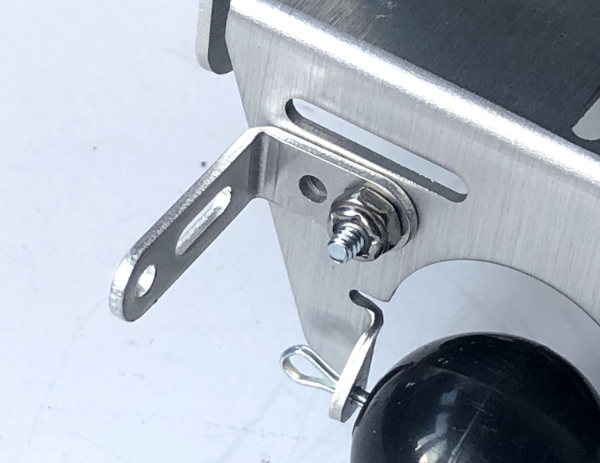 Remove the battery plug from the robot's power jack.
Remove the screw that secures the back left corner of the board to the standoff.
Attach a Universal "L" bracket as shown using the screw.
Using (3) 4-40 ⅜" panhead screws, (3) Nylon locknuts and a straight bracket, attach the top and bottom servo flanges to both brackets.