Using four button head screws, attach each of the four standoffs to the top of the Arlo base by using the four included #¼"-20 x 5/8" button-head screws. Insert screws from the bottom up into the standoffs as shown.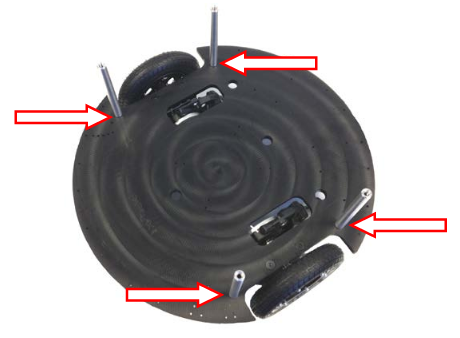 Place the top deck onto the standoffs, making sure that the counter-sunk holes are face-up. Secure the deck with the four included ¼"- 20 x 5/8" flat-head screws.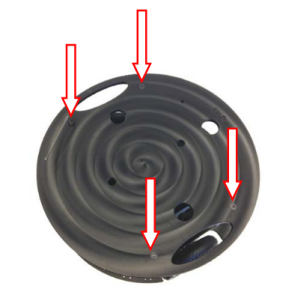 (Optional) If you wish to add a second top deck (sold separately), simply replace the four flat head screws with the included 1.5" x ¼"- 20 all-thread studs. Next, place the additional deck onto those studs, and then screw on the next set of standoffs. Place the second top deck onto that level and secure with four flat head ¼" x 20 screws.
This completes the Arlo mechanical assembly.