The Parallax Continuous Rotation Servos are the motors for your robot, that can be controlled by the programs you create.
Parts required for each robot
SumoBot chassis, partly assembled (not shown)
(2) Parallax Continuous Rotation Servos
(8) #4-40 3/8" long pan-head machine screws
(8) #4-40 locknuts
Parallax combination wrench
Parallax screwdriver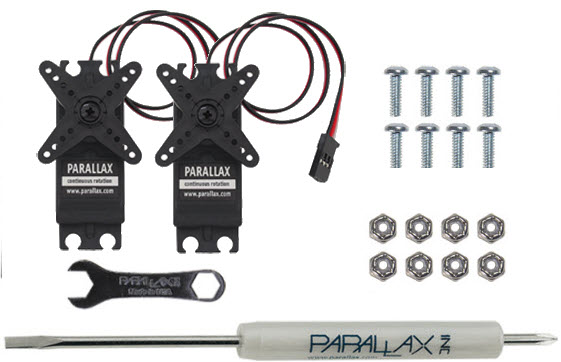 Find the black Phillips head screw in the center of each servo's horn.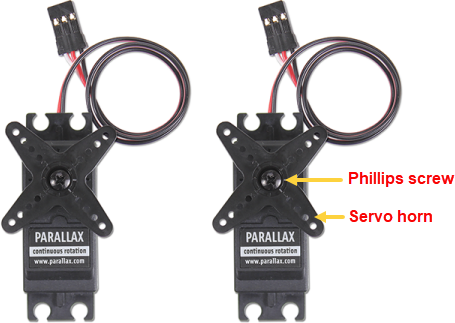 Using the Parallax screwdriver, remove the black screw from the center of each servo horn and SAVE THE SCREWS! You will need them to attach the wheels later on.
Gently pull the servo horn off of each servo's output shaft and set it aside.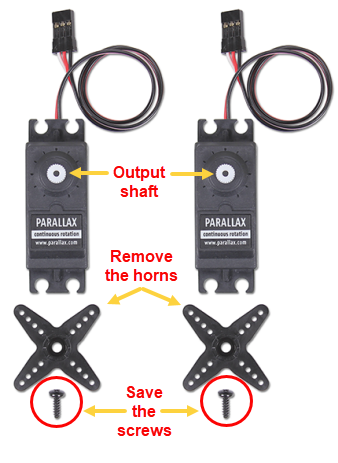 Slide a servo motor into the chassis so its mounting tabs rest on the outside of the chassis, and the wires are pointing away from the angled scoop mount.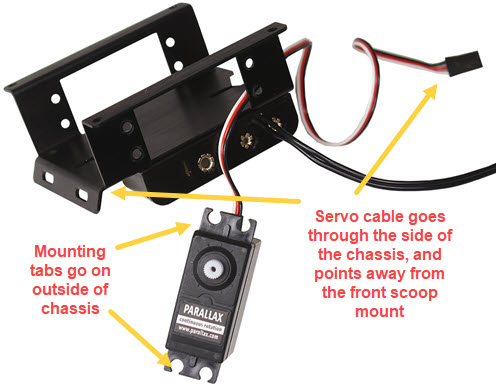 Use the closed end of the wrench to hold the locknuts securely.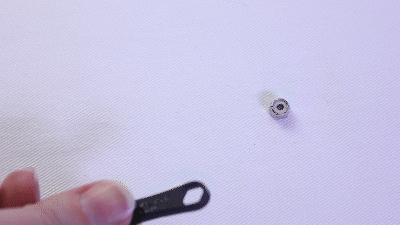 Using four #4-40 3/8" pan-head machine screws and locknuts, attach the servo motor to the chassis.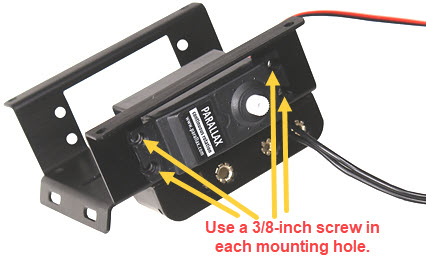 Repeat with the other servo motor