The blue Propeller FLiP module is the brains of your SumoBot robot. It plugs into the black SumoBot WX control board, which provides connections to battery power, servo motors, sensors, and the robot chassis.
Parts required for each robot
(1) SumoBot WX Control Board (left)
(1) Propeller FLiP module (right)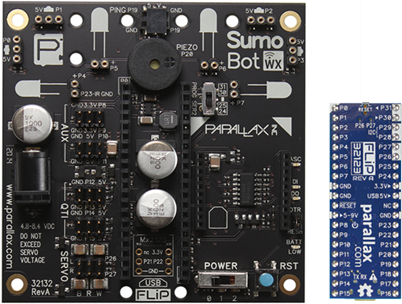 There is also a WX WiFi module socket for optional wireless programming and communication (WX WiFi module not included).
Position the Propeller FLiP module over its socket on the SumoBot WX Board.
Make sure the USB port on the FLiP module is at the edge of the SumoBot WX board, not towards its center.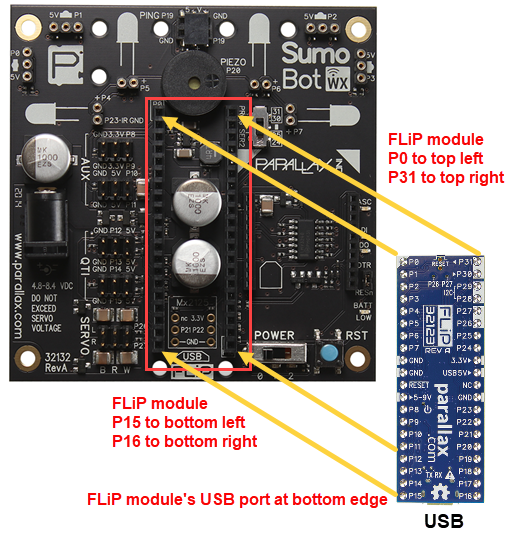 Make sure each leg on the FLiP module is lined up with a hole in the socket below it.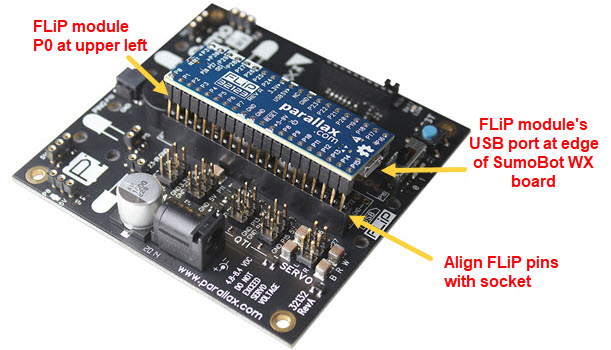 Gently but firmly press the FLiP module all the way into the socket.