Take one of the standard servos included in the Animation Kit and remove its servo horn.
Use cutting pliers to cut the 4 points of the horn down but make sure to leave the innermost screwhole on each of the four points.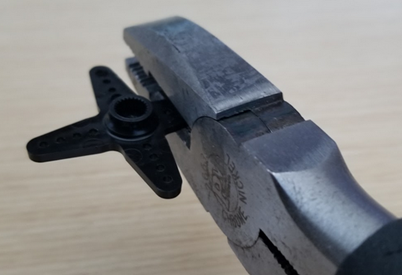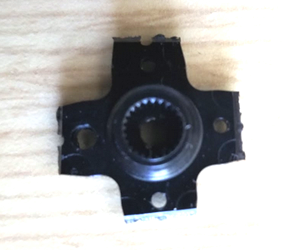 Wrap a wire around the base of the servo horn (where it mounts on the servo spline) as seen below and route the ends of the wire out through any two of the four remaining inner holes. Reattach the servo horn to the servo body.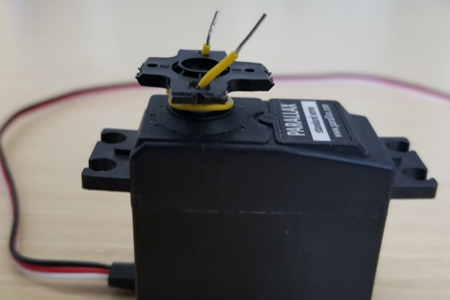 Repeat for the second servo.
Glue the NeoPixel ring onto the servo.
Solder MM 200mm jumper wires to PWR, GND, and IN on the NeoPixel ring.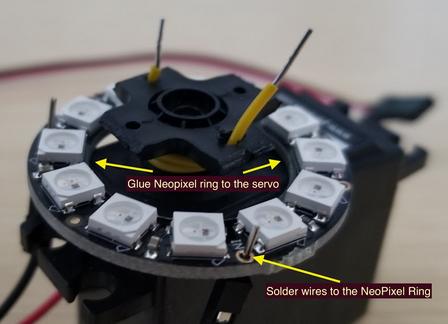 Mount the rubber eyeball by inserting the exposed wire ends into the rubber.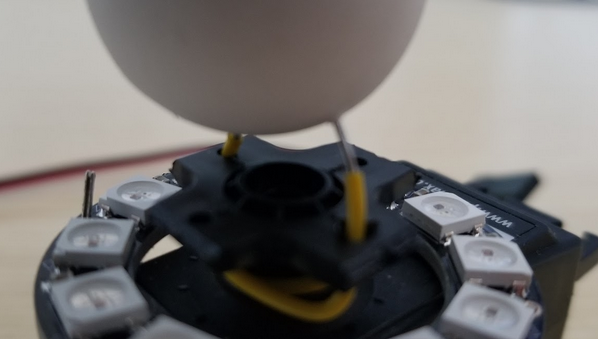 Repeat the same process for the second eyeball/NeoPixel ring.