Once you are connected to your module's network, use your web browser to go to http://192.168.4.1/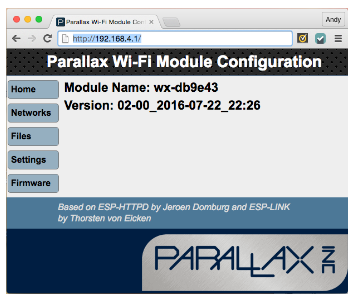 Click Firmware, and then click Choose File.
Navigate to the folder you created in the Download the Latest Firmware Examples step.
Select 32420-Parallax-ESP-vnnn.ota (where nnn is the version number) and click Open.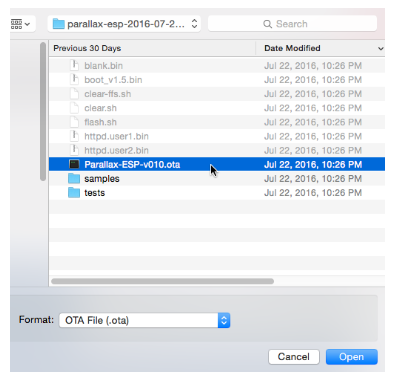 The page should display "Updating…" for a few seconds, then "Updating done. Rebooting…" When it returns to the original "Please select an .ota file to load…", it means the update was successfully completed.