Parts List
(1) Boe-Boost
(1) 4-cell battery pack
(5) AA alkaline batteries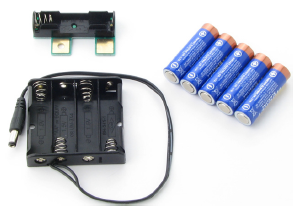 Load the batteries into the battery pack and Boe-Boost. Align the batteries' +/- markings with the +/- markings in the battery cases. (Negative (-) terminals connect to springs.)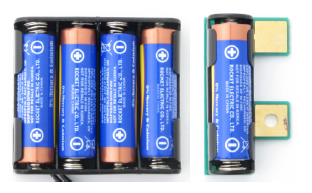 Use the figure below as a guide and lift two of the positive battery ends upward. Lift each one just far enough to expose its terminal end.
Push the Boe-Boost up against the positive terminals, then push down to insert it into the battery holder.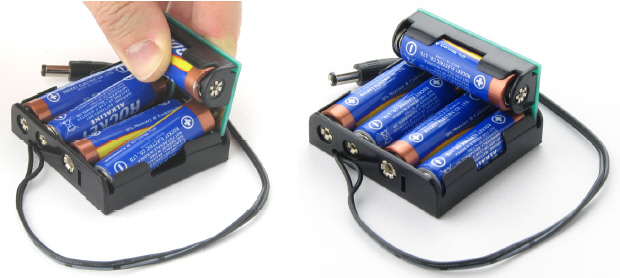 Plug the battery pack into the Arduino module's power jack.
Check your work; when you are done assembling the system it should resemble the picture below.