Note that the bottom of the Robot Base is the side that has the two sets of (3) caster mount "blind" holes showing. They're "blind", because they do not go all the way through the base platform. This results in a cleaner look on the topside of the deck and eliminates the need for nuts and washers on the top of the platform.
As shown, lay the left and right motor assemblies and the two caster assemblies out near their respective mounting positions. In this photo, the Arlo base is "right-side up" – meaning that the blind caster holes are down.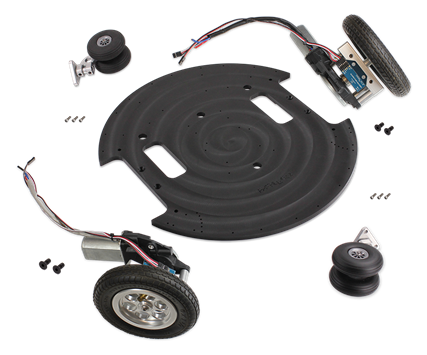 The main motor power wires are each going towards the large round holes just behind the rectangular cutouts (that accommodate the Motor assemblies).