Attach the first motor assembly to the Arlo base using (2) ¼-20 flat head machine screws and the 5/32" allen wrench.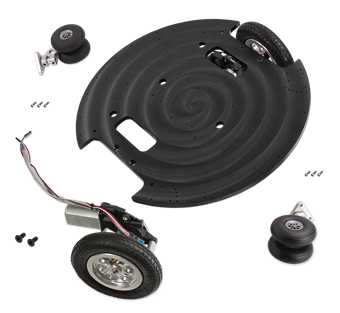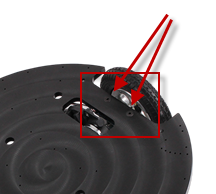 Now attach the second drive motor assembly in the same manner.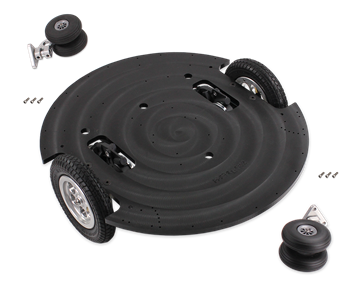 WARNING! Never, ever put your fingers through the holes in the rims. It may be tempting to carry an assembled Arlo by the wheel, but this poses a grave hazard to your fingers should the motors accidentally move the wheels. Carry the Arlo by the base plate, or by the carry-handles in the top plate once it is installed.