Check your kit's contents to make sure it is complete. If anything is missing, parts can be obtained directly from Parallax: email sales@parallax.com or call 888-512-1024.
---
Servos
(2) Feedback 360 servos (#900-00360)
Check to see if your robot's servos have four wires, including one yellow wire by itself. If it does, you are in the right place.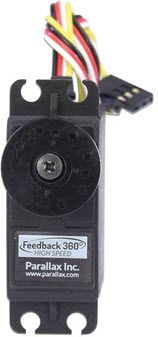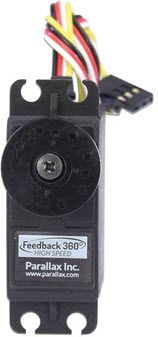 If your ActivityBot servos do NOT have a yellow wire, and are labeled "High Speed Continuous Rotation Servos" you have an older kit. You will need to use the Legacy Version of this tutorial instead.
---
Other Hardware
Keep these pieces out. You will use them during the hardware assembly.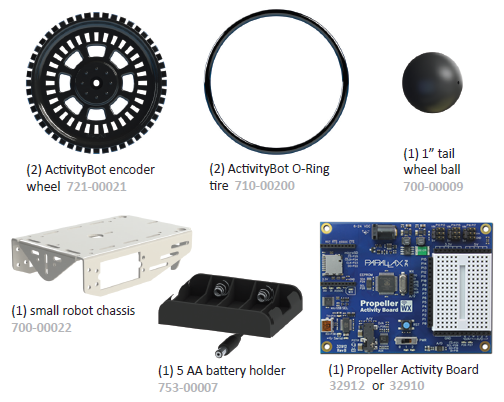 You will have parts left over after assembly.
---
Save for Later
You will not need these pieces right now. Set them aside and save them for later activities.