Parts List
(1) robot chassis
(2) 1″ standoffs (removed from BOE Shield)
(2) pan-head screws, 1/4″ 4-40 (removed from BOE Shield)
(1) rubber grommet, 13/32″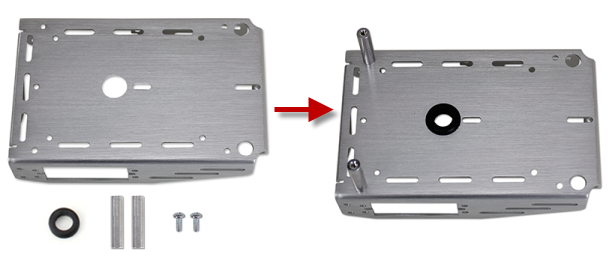 Instructions
Remove the 1″ aluminum standoffs from the BOE Shield, and save the standoffs and screws.
Insert the 13/32″ rubber grommet into the hole in the center of the chassis.
Make sure the groove in the outer edge of the rubber grommet is seated on the metal edge of the hole.
Use two of the 1/4" #4-40 screws to attach two of the standoffs to the top front of the chassis as shown.
Save the other two standoffs and screws for a later step.